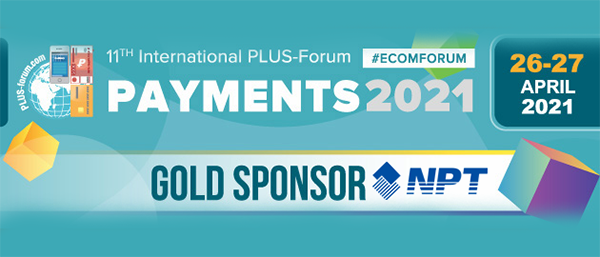 MOSCOW, April 26-27,2021—Fujian Newland Payment Technology Co., Ltd. ("NPT") announced its expansion into the Russian market during the 11th International PLUS-Forum PAYMENT BUSINESS 2021 on April 26-27 at the Radisson Slavyanskaya Hotel & Business Center in Moscow, Russia. The International PLUS-Forum is one of the largest financial events in Russia and CIS countries because of its participants and composition in numbers. The audience of this event is top-level: more than a thousand key game players– including representatives of Russian and CIS banks as well as market regulators, payment systems, mobile and transportation systems, investors, analysts, mass media, and many others. Now in its 11th year, the list of PLUS-Forum sponsors has expanded significantly. NPT also joined the pool of chief sponsors this year, gathered with many innovative POS devices with biometrics technology, and brought practical, efficient Linux and Android solutions to our international partners.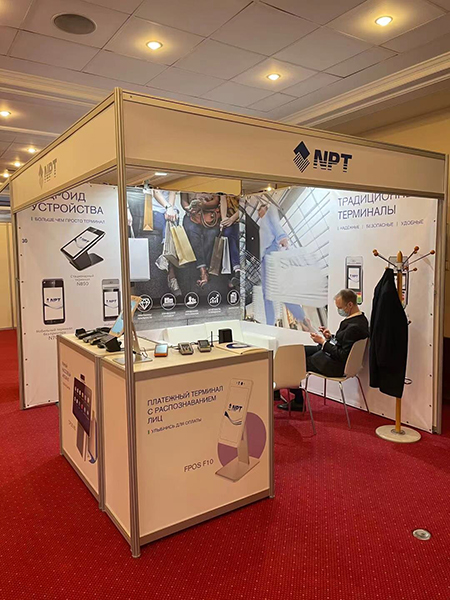 The strategic mission of the event-2021 is to jointly discuss burning topics of the development of financial technologies, the payment industry, retail banking, and retail trade. The Forum analyzed the current state of the market and its development prospects in the post-covid realities, as well as the challenges business faces today. Kazem Aminaee, the president of Newland Payment International, participated in the forum conference where he shared the latest global trends and challenges in the payment industry.

Alexey Reshetilov, the Managing Director of Russia and CIS at NPT, commented, "We are very excited to participate the 11th International PLUS-Forum, as this is one of the biggest industry events in Russia. This year's International PLUS-Forum offers more outlooks on new trends of the financial technologies, the payment industry and new challenges in the post-covid realities and beyond. That makes it a great opportunity for us to promote our products and services."
About NPT
Fujian Newland Payment Technology Co., Ltd. ("NPT") is a member company of Newland Technology Group, and a wholly- owned subsidiary of Newland Digital Technology Co., Ltd. (SZE-000997). NPT is the 2nd largest POS supplier worldwide according to The Nilson Report 2018. Founded in 1994 in Fuzhou, China, NPT has been offering a complete, flexible and adaptable suite of POS products, solutions and services whilst maintaining security and future-proofing its offerings to its valued customers and partners around the world.
About International PLUS-Forums
International PLUS-Forum, organized by PLUS-Alliance Group for the banking community, retail and e-commerce operators, are major industry events insofar it concerns not only the size of their audience, the depth and relevance of the discussed topics, but in terms of the number of participating partner companies. Since 2009, these events have been entrenched into the business calendars of the participants of a variety of market segments. The PLUS-Forum features an exhibition, a conference and subject-related round tables.