During the Trustech exhibition held in Cannes, France on November 26th - 28th, 2019, NPT became the highlight because its new products and solutions showcased. Themed as "Digitalization, Connection, Innovation," NPT promoted the innovative payment ecosystem solutions to handle various payment, services, and management issues.
◆Digitalization◆
NPT's cutting-edge terminal management and monitor dashboard, a significant part of its payment ecosystem solutions, were the first attraction for visitors from different countries and companies. By a glance at the monitor dashboard, all the terminal status and activities were visualized. A great number of visitors shown their lively interest in our payment ecosystem solutions.
◆Connection◆
Relying on strong IoT capability, NPT digitally interconnected different payment types and non-payment terminals with multiple application scenarios over the cloud so as to create an integrated smart retail experience for the visitors. Additionally, the ability to order online, pay in store and accept diversified payment methods including bank card, contactless/NFC, QR code, facial recognition, fingerprint, etc. enable a seamless and omni-channel payment experience.
◆Innovation◆
Furthermore, NPT brought the most sophisticated identification technology into the payment industry. We integrated facial recognition with payment and therefore achieved the optimal payment experience - smile to pay. For better use in the new retail scenarios, apart from the stand-alone facial payment terminal F7, we also integrated facial payment into the smart cash register CPOS X5, which became the exhibition's focus.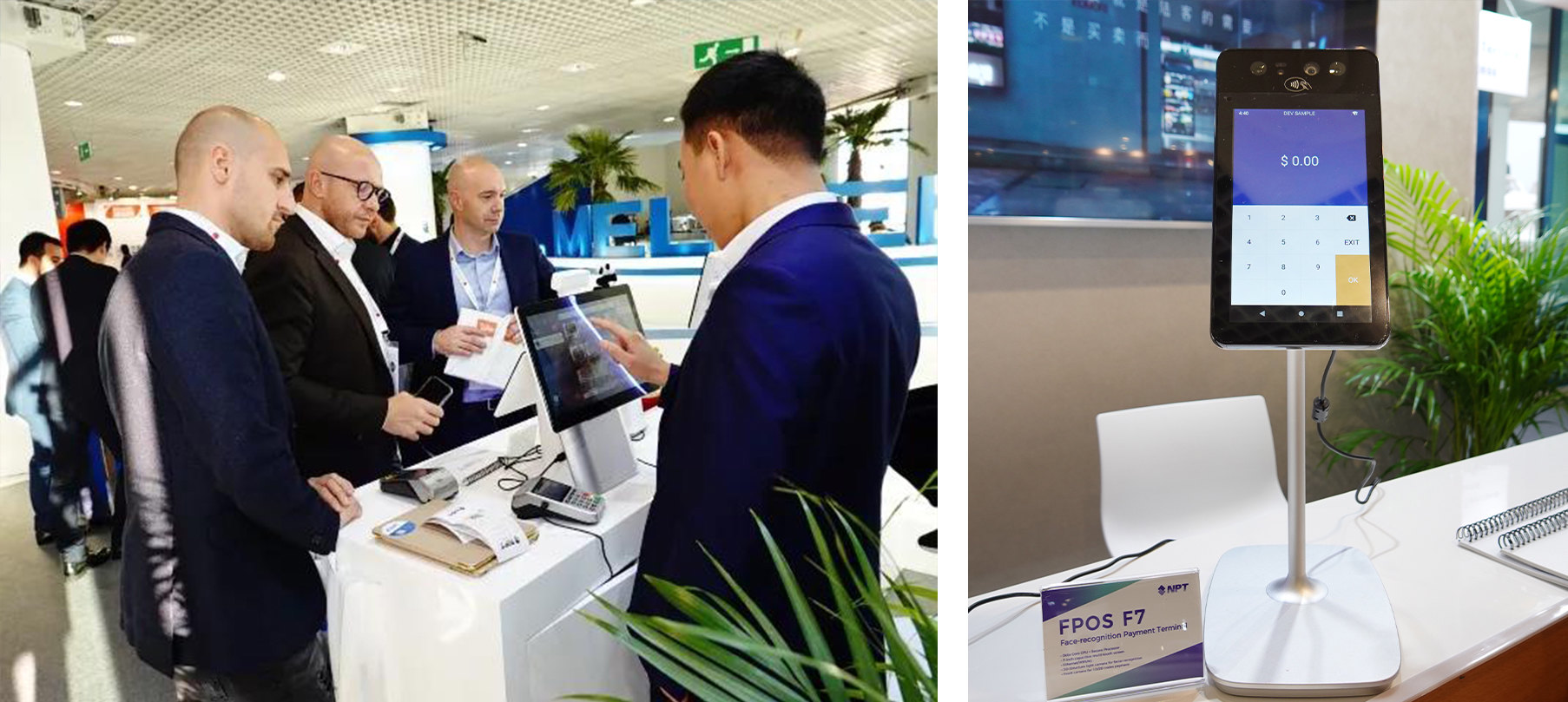 To make the visitors feel a more real experience, we also built up a vending machine integrated with our latest unattended terminal in our booth to demonstrate the all-in-one self-service solutions.
TRUSTECH 2019 has come to an end while NPT is still on its way to develop new products and solutions to facilitate the cashless and digital society.
Looking forward to seeing you next time at Seamless Dubai and Money 20/20 Singapore in March 2020!