Fuzhou City, May 27, 2021—Fujian Newland Payment Technology Co., Ltd. ("NewlandNPT"), a leading global provider of electronic payment solutions, through cooperation with PAYGO Finansal Teknoloji Hizmetleri A.Ş. ("PAYGO"), a licensed payment solutions and service provider based in Turkey, launched a customized Mobile Fiscal Cash Register POS device, SP630 ECR, for Turkey. In response to the local demand for the financial POS system, tackling the new challenges of payment systems transformation to digital world, NewlandNPT provided SP630 ECR with exclusive customized equipment and dedicated fiscal modules, which solved the problem that the regular POS cannot exchange fiscal data with local tax & revenue authorities backends.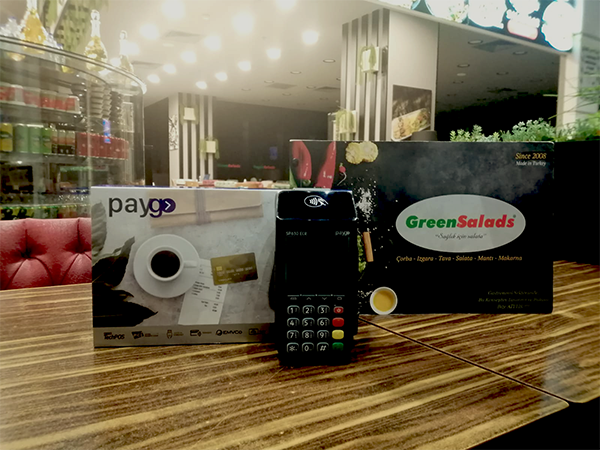 SP630 ECR stands out among many competitors by realizing the seamless integration of electronic payment terminals and fiscal modules at a competitive price and it has been successfully launched in many famous restaurants. The handheld POS does not keep customers waiting in long-lasting lines and greatly shortens the payment time, assuring the problem of checking and printing receipts fast under the post-covid conditions.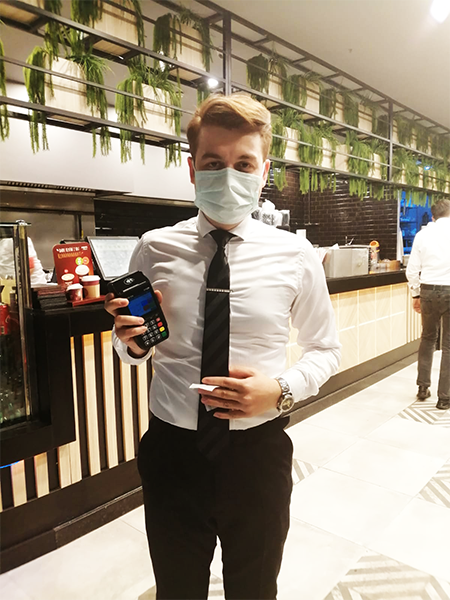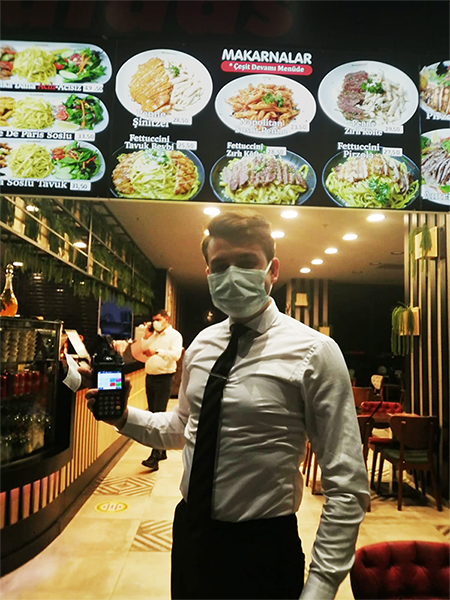 "The successful launch of the customized fiscal cash register opens the door for further expansion of cooperation between NewlandNPT and solution providers in Turkey and other countries beyond, "said Kazem Aminaee, the president of Newland Payment International at NewlandNPT. "And this is also a favorably proof of our R&D strength and capabilities of product localization."
About SP630 ECR
NewlandNPT's SP630 ECR is a Mobile Fiscal Cash Register POS terminal powered by a secure and flexible Linux operating platform, featuring a high-speed thermal printer for receipt printing and a touchscreen to support easy-to-use menus. The terminal is equipped with a dedicated and custom-designed fiscal module (the essential feature of a Fiscal Cash Register). It is the ideal solution for restaurant, financial business, retail, and other extensive scenarios.
About NewlandNPT
Fujian Newland Payment Technology Co., Ltd. ("NewlandNPT") is a member company of Newland Technology Group, and a wholly- owned subsidiary of Newland Digital Technology Co., Ltd. (SZE-000997). NewlandNPT is the 2nd largest POS supplier worldwide according to The Nilson Report 2018. Founded in 1994 in Fuzhou, China, NewlandNPT has been offering a complete, flexible and adaptable suite of POS products, solutions and services whilst maintaining security and future-proofing its offerings to its valued customers and partners around the world.
About PAYGO
PAYGO Finansal Teknoloji Hizmetleri A.Ş. is a payment systems company established to provide solutions and services within the scope of the New Generation Payment Registering Devices (New Generation Smart Cash Registers) Communiqué and Secure Mobile Payment and Electronic Document Management System (fiscal electronic receipts and other types of fiscal document system). In the digitalization era where payment systems are going through, PAYGO offers to customers the most reliable, simple, affordable hardware and software solutions in close cooperation with the authorities that determine the legislation.