FUZHOU-April 8, 2021-Fujian Newland Payment Technology Co., Ltd. ("NPT") welcomed His Excellency Baudelaire Ndong Ella, Ambassador Extraordinary and Plenipotentiary of the Gabonese Republic to China, to Fuzhou City last week during a visit on April 8. The purpose of the visit was to introduce Ambassador Baudelaire Ndong Ella to the innovation of NPT's R&D abilities.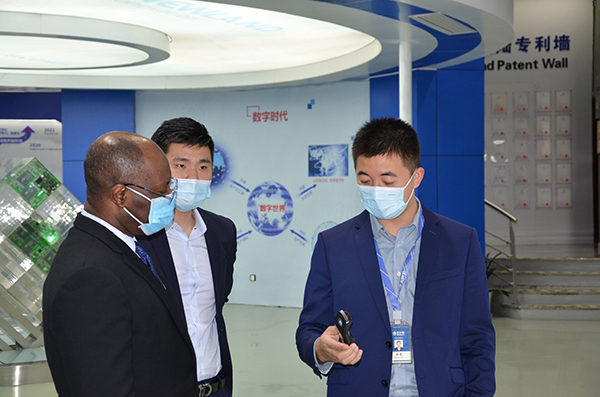 The Gabonese Republic is a French-speaking country on the west coast of Central Africa, located near the Equator and along the Atlantic Ocean. The Ambassador is currently seeking partnership opportunities to help develop tech business for his Gabonese people.
"The goal of our meeting this week is to show Ambassador Baudelaire Ndong Ella a variety of highlights pertaining to our POS products and solutions in domestic and overseas market" Glenn Liu, VP of NPT International commented. "NPT is a worldwide leading payment solution provider and we've been working with lots of partner companies located in Africa with rich experience and full-prepared technique resources in the fintech industry; Gabonese government currently takes several measures to strengthen public investment management and launched a multiyear plan to improve its infrastructure, making this an ideal situation for a potential partnership."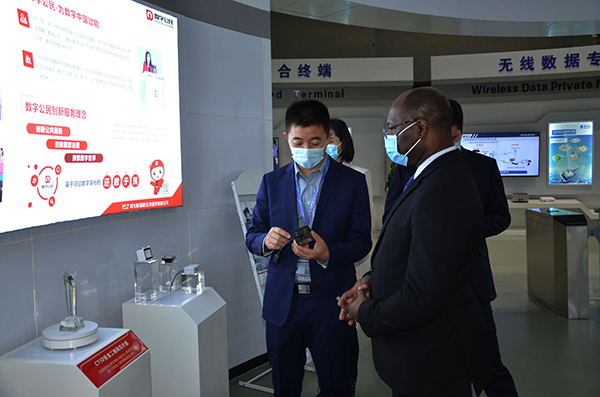 This visit began on 10 am April 8 with a tour in the Exhibition Hall of Newland Technology Group, where the Ambassador was introduced to the overview of Newland Technology Group, the development of NPT, the planning& vision and the latest innovations in the fields of the mobile payment and the facial recognition payment. Along with the companion of representatives from NPT, Ambassador Baudelaire also organized a meeting to introduce the geography, culture, economy, key investment sectors of the Gabonese Republic. He was impressed by the R&D capability of Newland Technology Group, hoping to seek the potential chances to collaborate and promote cashless transactions, emergency broadcast systems, and smart agricultural systems in Gabon.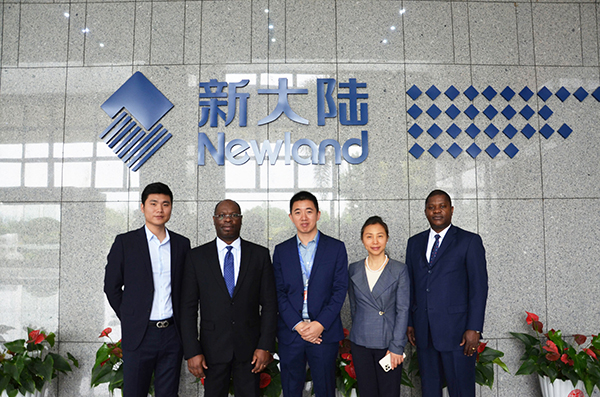 About NPT
Fujian Newland Payment Technology Co., Ltd. ("NPT") is a member company of Newland Technology Group, and a wholly-owned subsidiary of Newland Digital Technology Co., Ltd. (SZE-000997). NPT is the 2nd largest POS supplier worldwide according to The Nilson Report 2018. Founded in 1994 in Fuzhou, China, NPT has been offering a complete, flexible and adaptable suite of POS products, solutions and services whilst maintaining security and future-proofing its offerings to its valued customers and partners around the world.