Fujian Newland Payment Technology Co., Ltd. (Newland), one of the top suppliers of payment devices worldwide, is proud to announce the deployment of its best-in-class Smart POS terminals in Italy by the European PayTech, Nexi. The high-performance Android N910 and N700 series devices are being rolled out to thousands of Italian retail and hospitality establishments, connected to the cloud platform from Poynt, a GoDaddy brand, as well as the Nexi payment system. Combined with a wide range of remote management tools of Poynt platform, the smart terminals are ready to help merchants grow their business.
Retail and hospitality customers are delighted with the new payment solution, based on recent surveys carried out by Nexi. 82% of pilot merchants sampled stated that they were very satisfied with the new solution, and 76% saw a real improvement versus their previous payment system.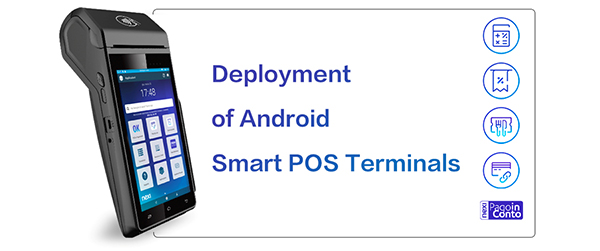 The N910 is the best-selling Smart POS terminal in Newland's powerful Android payment device series. With a 5" colour touchscreen and sleek, ergonomic footprint and built-in printer, it allows merchants to combine cash register and store management software with payment and value-add service applications. Its sister product, the N700, runs on the same core platform, but enables greater mobility with a slim-line compact design, wireless connectivity for external printers and enhanced scanning capabilities that can be used for QR code payments as well as scanning barcodes, for initiating a sale or carrying out stock checks. Both N910 and N700 benefit from Bluetooth, Wi-Fi and 4G communication options, and support all major international contact and contactless payment cards and NFC wallets, including the Italian debit card and mobile payment schemes, Pago Bancomat and Bancomat Pay.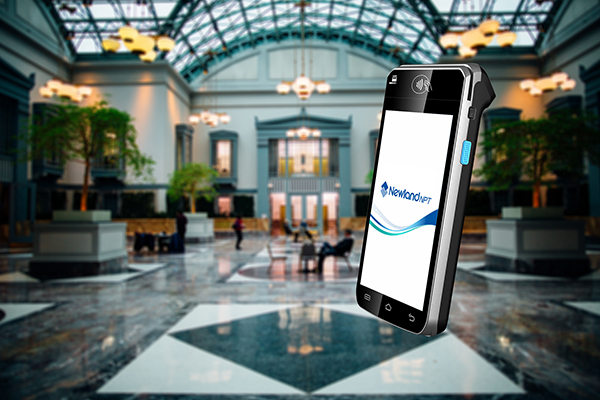 Logistics and maintenance of the N910 and N700 terminals are provided by Newland's strategic European distribution partner, NewNote Solutions.
About Nexi
Nexi is the European PayTech - present in high-growth and attractive markets and technologically advanced countries in Europe. Listed on the Milan Stock exchange MTA of Borsa Italiana, Nexi has the scale, geographical reach and capabilities to drive digital payments and accelerate the transition to a cashless Europe. Through its portfolio of innovative products, e-commerce capabilities and sector-specific solutions, Nexi is able to provide flexible support for the digital economy and entire payments ecosystem globally across a wide range of different channels and payment methods.
About Poynt
Poynt, a GoDaddy brand, is a revolutionary open commerce platform empowering merchants with software and services to transform their business. Founded in 2013, Poynt reimagined the ubiquitous payment terminal into a connected, multi-purpose device that runs third-party apps. As smart terminals become mainstream, Poynt OS is an open operating system that can power any smart payment terminal worldwide, creating a new app economy for merchants and allowing developers to write once and distribute everywhere. Poynt is headquartered in Palo Alto, Calif., with international headquarters in Singapore. Find out more at poynt.com