Fuzhou City, March 2022. Newland Group, one of the world's top high-tech solution providers, with digital technology in its DNA, is proud to have been selected to deploy cashless payment solutions for the Beijing Winter Olympics and Paralympic Winter Games.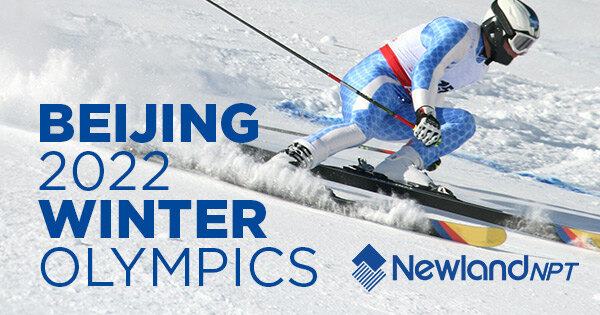 Based on its high-performance and ergonomic payment device series, Newland implemented a robust solution for cashless payments and value-added services to support the roll-out of the digital yuan "e-CNY" during this major international event.
The digital yuan is a new digital currency issued by China's central bank designed to make electronic transactions instantaneous and highly user-friendly. This is done by capturing a QR code which is generated by a specific application in the payment device, allowing a transaction to be completed securely in less than a second.
The e-CNY, supported by Newland payment terminals, has brought a new payment experience to local and international users, who have been able to download a digital yuan app on their mobile phones. The e-CNY also allows this new currency to be stored on physical cards or on wristbands, without having to open a specific bank account in China.
According to Huang Lisong, head of Digital Yuan business for the Beijing Winter Olympics, "as the sole provider of payment solutions for the Beijing Winter Olympics, Newland has been able to ensure full acceptance for the e-CNY payment system."
Kazem Aminaee, Newland NPT's International President, added: "As a top global payment technology provider with almost 30 years of experience developing state-of-the-art, secure devices, we are delighted to have seen such widespread use of our solutions being applied during this prestigious event. We are very proud that thousands of athletes, volunteers and visitors enjoyed a seamless and convenient payment experience".
About Newland NPT
Since 1994, Newland Payment Technology has been developing and deploying some of the world's most innovative and high-performance payment terminals and is acknowledged as a global leader in its sector. From mPOS to SmartPOS, the company delivers millions of devices annually to some of the biggest acquirers, processors and payment service providers worldwide. Designed for use in any customer-facing environment, from retail outlets and restaurants to public transport and delivery services, Newland's secure payment devices facilitate seamless transactions and smooth interaction between consumers and merchants.
With a presence in 70 countries and 1,000 employees globally, Newland Payment Technology is a member company of Newland Technology group and a fully owned subsidiary of Newland Digital Technology Co., Ltd. (SZE-000997).