Winston Churchill's famous quote, "Never waste a good crisis," could not be more applicable to Sri Lanka in its current situation: An economy crippled by one of its biggest crises since independence gives an once-in-a-lifetime opportunity for the country to implement much-needed reforms. Following major economic crises, many countries, including India and Thailand, adopted broad economic reforms and emerged considerably stronger. The Sri Lankan government should use the current economic crisis to try things it has never tried before, such as eliminating regressive subsidies and restructuring state-owned firms.
The severity of Sri Lanka's economic problem is demonstrated by the country's widespread use as a textbook example of how an economy should not be managed. Extreme gasoline and gas shortages, currency depreciation leading to near hyperinflation, medical shortages, and protracted power outages have all occurred in recent months, owing to a lack of foreign exchange.
To connect or reconnect Sri Lanka to global value chains, swift action is required. Success in this approach will result in greater local job possibilities and long-term foreign currency inflows. Positive spillover effects will eventually contribute to the overall economy's competitiveness. Sri Lanka's SMEs should continue to comply with emerging global value chain trends, such as shifting from manufacturing to the service sector, implementing ecologically and socially responsible practices, and instituting quality accounting and auditing standards for transparency.
"Aiken is thrilled to bring this convenient experience to Sri Lankan consumers via Newland NPT's intelligent payment devices and platform-based digital solutions," said Nalin Amarasinghe, Managing Director of Aiken. "Riding on the momentum gathered through a decade of exploration and innovation in payment solutions in hardware and software," Amarasinghe said.
The advent of digital platforms has reduced the obstacles to entry into global value chains for emerging and developing countries. And in order to facilitate this digital change in financial payments, Newland NPT, its Srilanka partner Aiken along with the Bank of Ceylon have partnered to enable more Sri Lankan enterprises to connect to global value chains. This started with their release of flagship POS device, N910 Pro.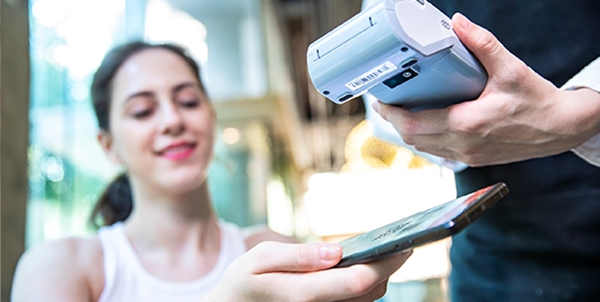 Mayank Raheja, Newland NPT's Managing Director for the Asia Pacific, commented, "We are pleased to join with BOC and Aiken to equip micro-entrepreneurs in Sri Lanka with digital and alternative payment alternatives for their enterprises. POS devices like N910 Pro enable them to ease the shift of their clients from online payment methods to in-store payment methods and become the driving force for cashless inclusion in their community. This is consistent with Newland NPT's purpose to influence the global evolution of trade."
Running on the more powerful Android 10 and upgraded dual cameras, N910 Pro is an ideal compact business POS for easy check-out anywhere in store. Also, offering a wide set of connectivity and long-lasting battery in compact devices to ensure a lengthy working day.

With the help of technologies from both Newland NPT and Aiken, as well as a deep understanding of local behavior and existing user experiences, the point-of-sale of micro-businesses is now equipped with flexible, seamless solutions that encourage cashless transactions in the deepest parts of the informal economy.