Sri Lanka is at a crossroads in its growth with current financial downslide. In recent months, the country's economic crisis has reached practically every corner, causing food and pharmaceutical shortages, day-long lines at gas stations, and disruptions in education and health facilities. One of the most pressing concerns is mitigating the effects on small and medium-sized firms (SMEs), which provide crucial livelihoods for many people.
SMEs account for more than 75% of enterprises in Sri Lanka, which then accounts for more exports, higher employment and increase in GDP.
Nonetheless, via strategies and reforms that foster their participation in global value chains, SMEs can not only flourish, but also, given the size and economic significance of the sector, make a significant contribution to the nation's recovery and minimize the human toll of the crisis. In the past two decades, global and regional production chains have been a primary engine of economic growth in Asia and the Pacific, beginning with Sri Lanka's economic growth.
Sri Lanka must be connected or reconnected to global value chains. This process's success will provide more local employment possibilities and stable inflows of foreign currency. Positive spillover effects will eventually contribute to the economy's competitiveness. Despite the fact that these transformations would expose Sri Lanka's small and medium-sized enterprises to more intense international competition, the resulting level playing field on the global market will reward those with adaptable business strategies. To foster this growth, Newland NPT and Commercial Bank, Aiken have come together to offer a robust financial payment system with the release of flagship POS device N910. Powered by Android 10, it's designed with enterprise-grade features and accessories for intensive payment and commercial use.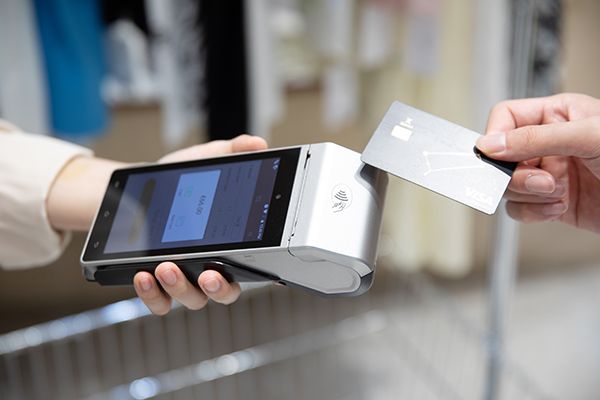 After 28 years of providing POS payment devices and a portfolio of services tailored to different demographics and enterprises, Newland NPT has settled on the N910 A10 to provide the most up-to-date and secure payment options for customers and merchants in Sri Lanka. Commenting on the successful pilot between Commerical Bank, Aiken and Newland NPT, Mayank Raheja, Managing Director for Newland NPT Asia Pacific said: "We are delighted to form this long-term strategic partnership with Commerical Bank into the highly dynamic Sri Lankan market with release of one of MVP products N910. This is one of many milestones we look forward to delivering into the region in partnership with Aiken."
Mr Nalin Amarasinghe Managing Director of Aiken commented, "We will be able to provide a new dimension to our portfolio of Fintech products for offline merchants thanks to this strategic cooperation with Newland NPT. The new N910 A10 POS machine, will enable us to provide world-class payment and commerce services to our merchant clients, allowing them to grow their businesses even further."
This relationship affords Newland NPT the chance to strengthen its footprint in the high-potential Sri Lankan market, as well as to position Newland NPT as an ecosystem enabler that empowers commerce across all channels, simplifies payments, and delivers creative customer journeys.