Fuzhou City, March 2023. Newland Payment Technology, a leading global provider of cutting-edge payment devices and associated infrastructure solutions, showcased its NEXT generation SmartPOS series in conjunction with its TOMS cloud-service platform. It was a great event for engaging with some of our most important customers and partners, and a fantastic opportunity to meet with leading players in the payments ecosystem. The Newland NPT team really enjoyed demonstrating its commitment towards driving innovation at the point of interaction.
The retail sector continues to rebound post-pandemic and RETAILTECH JAPAN, the country's top retail IT trade show, covered the latest trends sweeping across different segments of the retail industry. More than 75,000 visitors attended in total, from some 150 countries.

As a pioneer in payment device technology over the past thirty years, Newland NPT was thrilled to showcase its state[1]of-the-art SmartPOS devices at RETAIL TECH JAPAN 2023. These included the flagship X800 dual-display compact Android POS, as well as the transformational N950 SmartPOS, both of which combine sleek design lines and winning ergonomics with advanced features that deliver exceptional performance.
Additionally, Newland NPT unveiled more new solutions at the event, such as its latest generation, slimline N750 mobile SmartPOS, which features a professional 1D/2D barcode scanner and runs on the Android 12 OS. We also provided a sneak peak of the new P300 Android MultiLane for retailers, as well as showing the recently launched VB80P QR-code payment device. Alongside these high-performance terminals, we were excited to demonstrate the power and comprehensive remote management capabilities of the TOMS 2.0 with its state-of-the-art APP STORE and cloud optimization features.
According to Mayank Raheja, Asia Pacific Managing Director at Newland NPT, "We were thrilled with the warm welcome received at RETAIL TECH JAPAN 2023. Our best-in-class payment devices have always been designed with the needs of merchants in mind, and it's great to see that our efforts are being recognized. We are committed to providing innovative payment solutions that enhance customer engagement and drive business growth!"
If you have any queries about our solution portfolio, please feel free to reach out to Mayank Raheja our Managing Director at mayank.raheja@npi.newlandnpt.com. We'll be very happy to assist with your enquiry. Thanks to everyone who joined the Newland NPT team at this great event. We look forward to seeing you again in April at the Retail Technology Show 2023 in Olympia, London!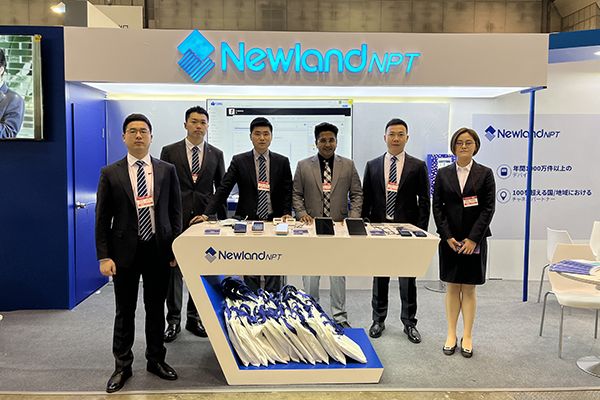 About Newland NPT
Since 1994, Newland Payment Technology (Newland NPT) has been developing and deploying some of the world's most innovative and high-performance payment terminals and is acknowledged as a global leader in its sector. From mPOS to SmartPOS, the company delivers millions of devices annually to some of the biggest acquirers, processors and payment service providers worldwide. Designed for use in any customer-facing environment, from retail outlets and restaurants to public transport and delivery services, Newland's secure payment devices facilitate seamless transactions and smooth interaction between consumers and merchants.
With a presence in 100 countries and 1,100 employees globally, Newland Payment Technology is a member company of Newland Technology group and a fully owned subsidiary of Newland Digital Technology Co., Ltd.(SZE-000997)