Dubai, the United Arab Emirates– May 26, 2023. Newland Payment Technology, one of the top suppliers of payment solutions worldwide, has showcased in this year's Seamless Middle East 2023 in Dubai, connecting with regional customers and partners and unveiling several exciting new additions to its solution portfolio.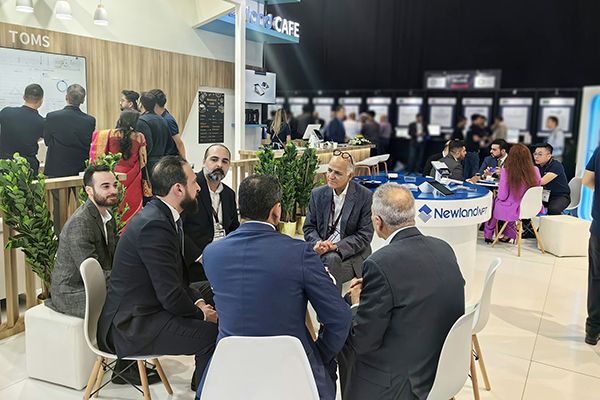 Seamless Middle East 2023, the premier gathering of brilliant minds in the realms of payments, Fintech, banking, retail, e-commerce, and digital marketing, successfully concluded its groundbreaking event. This event provided a unique forum for getting together with leading players in the Middle East payments ecosystem and exchanging views on how to drive the digital payments future and covered the latest trends across corner of retail. With over 15,000 attendees hailing from five continents, Seamless Middle East 2023 established itself as a global beacon of innovation and collaboration.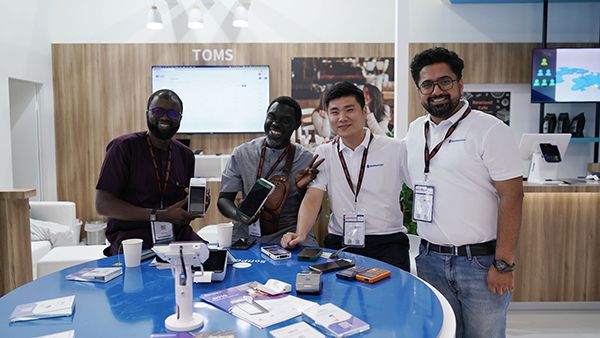 With its intense focus on payment technology over the last 30 years, Newland NPT has developed an entire range of high-performance payment devices, including their associated management systems and smart infrastructure. The launch of the N950 marks a significant milestone for Newland NPT, symbolizing a thrilling leap forward in payment technology. N950 sets a new benchmark for Android SmartPOS terminals with its cutting-edge aesthetics and matchless performance to increase and smooth the progress of customer engagement at the point of interaction. Additionally, Newland NPT unveiled more new solutions at the event, such as its latest generation, slimline N750 mobile SmartPOS, which features a professional 1D/2D barcode scanner and runs on the Android 12 OS.
Newland NPT also agrees that the wonderful feedbacks they received for their next-generation Android SmartPOS portfolio, such as the flagship X800 dual-display compact Android POS, made all the NPTer hard work worthwhile. They also allowed the retail ecosystem a preview of our P300 Android Multilane payment device. As well as the high-performance SmartPOS terminals, they were able to reveal the comprehensive remote management capabilities of the TOMS 2.0 cloud infrastructure, inclusive of its cutting-edge App Store and advanced estate management features.
The lineup latest additions to our high-performance device portfolio are designed to integrate seamlessly with your existing retail systems, giving you access to a full range of POS apps and value-added services, as well as supporting all main payment methods.
"We are immensely grateful to all the visitors who graced our booth at Seamless DXB," stated Mr. Kazem Aminaee, International President of Newland NPT. "Their presence and engagement reinforced our belief in the importance of our solutions and the positive impact they can have on businesses. We've really appreciated this unique opportunity to show some of the latest, cutting-edge payment solutions on offer and talk about how we can help merchants drive footfall through a streamlined digital payments journey.."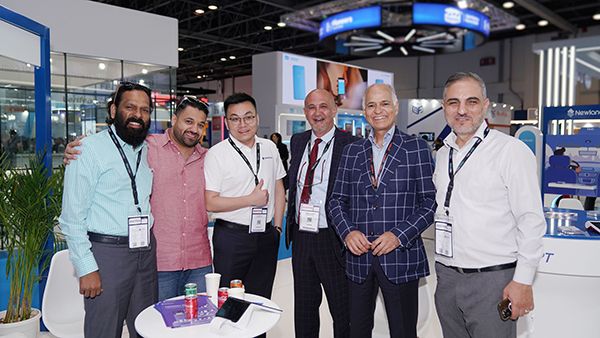 WARM THANKS to all the customers and partners who stopped by to see us. The event provided a wonderful forum for connecting with all the key regional players in the ecosystem and exchanging thoughts on what's shaping the future of retail payments. We were delighted be able to showcase our advanced payment solutions at such a high-profile international event.
Stay tuned and we look forward to seeing you at the next big payments event!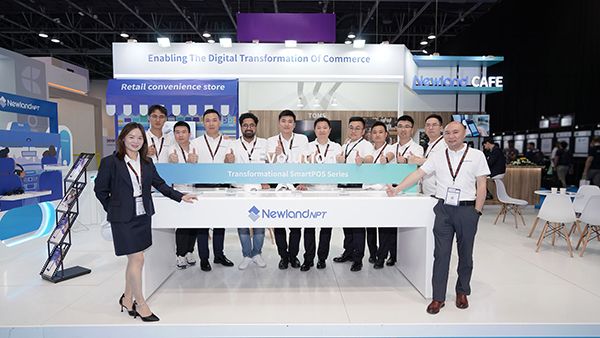 About Newland NPT
Since 1994, Newland Payment Technology (Newland NPT) has been developing and deploying some of the world's most innovative and high-performance payment terminals and is acknowledged as a global leader in its sector. From mPOS to SmartPOS, the company delivers millions of devices annually to some of the biggest acquirers, processors and payment service providers worldwide. Designed for use in any customer-facing environment, from retail outlets and restaurants to public transport and delivery services, Newland NPT's secure payment devices facilitate seamless transactions and smooth interaction between consumers and merchants.
With a presence in 100 countries and 1,100 employees globally, Newland Payment Technology is a member company of Newland Technology group and a fully owned subsidiary of Newland Digital Technology Co., Ltd.(SZE-000997)