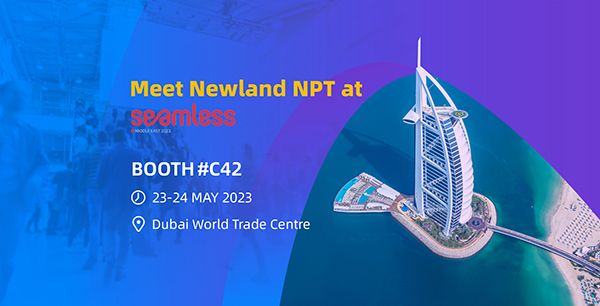 Dubai, UAE – May 16th, 2023. Newland NPT is thrilled to announce its participation at Seamless Middle East 2023, taking place at the Dubai World Trade Centre on May 23rd and 24th. As a leading global digital payment enabler, Newland is dedicated to providing clients with cutting-edge device technology and associated management solutions, helping them deliver optimized payment acceptance services.
Over the past 23 years, Seamless Middle East has provided a meeting place for the brightest and most innovative minds across the payments, fintech, banking and retail industries in the region.
We are delighted to invite you to visit our booth, C42, to demonstrate our transformational, next-generation SmartPOS series, which includes some of the most powerful devices available in the payment solutions business. We will also be showcasing our extensive TOMS cloud-based infrastructure, which enables the seamless deployment of apps to merchants whilst facilitating comprehensive, remote management of devices installed across thousands of retail, hospitality and other customer-facing locations.
Bravo Xu, Managing Director for the Middle East, and other key team members, will be present at our booth, showcasing our latest device line-up and demonstrating the full range of capabilities provided by our powerful TOMS solution.
We are very excited to have this opportunity to meet with friends and partners at this fantastic event. Do join us at booth C42 to make it a truly memorable occasion!