London, May 2023. Newland Payment Technology, a leading global provider of best-in-class payment devices and associated infrastructure solutions, demonstrated its next generation SmartPOS portfolio series together with its TOMS cloud-service platform. The Newland NPT team spent a very busy couple of days at the Retail Technology Show, which provided an excellent forum to engage with customers and partners and show them the transformational capabilities of the latest additions to our solution portfolio.
As part of its international expansion, Newland Payment Technology is now fully committed making its advanced device technology available to merchants and payment service providers throughout Europe as well as in the United Kingdom.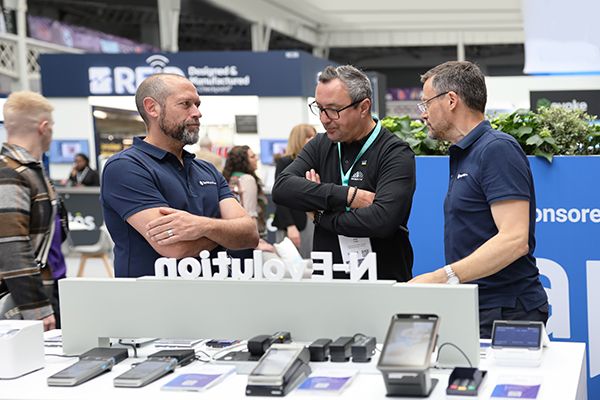 During the two-day event, Newland NPT showcased some of the latest additions to its industry-leading device portfolio which are aimed specifically at addressing the needs of retailers, hospitality and other service providers across the broader European market. These included the flagship X800 dual-display compact Android POS and the game-changing N950 SmartPOS, both of which combine sleek and customized design lines and winning ergonomics with advanced features that deliver exceptional performance and unrivalled user interaction.
Additionally, Newland NPT unveiled new solutions at the event, including it next-generation, slim-line N750 mobile SmartPOS, which includes a professional 1D/2D barcode scanner, super quick processor and runs on the Android 12 operating system. We also gave retailers a preview of the P300 Android Multilane payment device. Along with these high-performance SmartPOS terminals, we were very pleased to show the comprehensive remote management capabilities of our TOMS 2.0 cloud infrastructure, including its cutting-edge app store and advanced estate management features.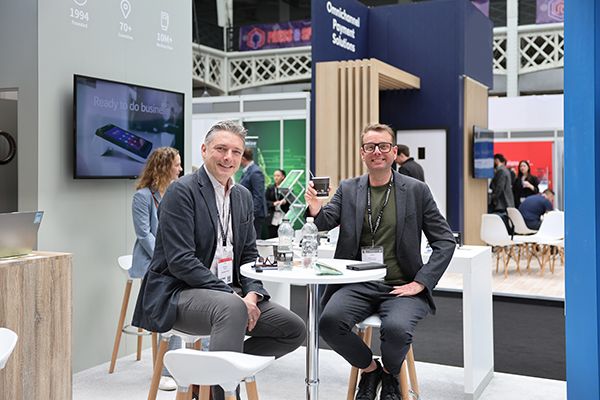 "RTS was a fantastic event for bringing together all the key players in the UK's retail technology sector. We were delighted to meet with so many customers and partners and have the chance to show them our latest device line-up. SmartPOS is transforming customer engagement in retail and Newland NPT has some of the most advanced payment acceptance solutions available in the market today", says Alan Moss, Managing Director for Western Europe at Newland NPT.
A BIG THANKS to everyone who stopped by to see us. RTS provided a wonderful platform for connecting with all the movers and shakers in the ecosystem and exchanging views on what's shaping the retail payments landscape. We were delighted be able to showcase our latest device technology at such a high-profile industry forum.
Special thanks to our partners Diggecard, Firemane, NewNote and TECS for joining us at this great event and helping us spread the word on next-generation payment acceptance and how it's transforming customer engagement in retail!
We look forward to seeing you in Dubai for the next big event in the calendar, Seamless Middle East 2023!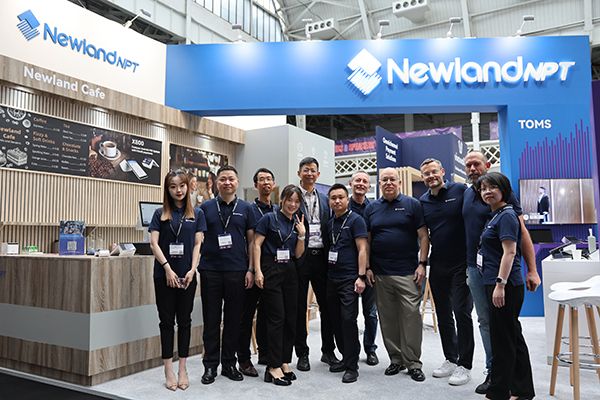 About Newland NPT
Since 1994, Newland Payment Technology (Newland NPT) has been developing and deploying some of the world's most innovative and high-performance payment terminals and is acknowledged as a global leader in its sector. From mPOS to SmartPOS, the company delivers millions of devices annually to some of the biggest acquirers, processors and payment service providers worldwide. Designed for use in any customer-facing environment, from retail outlets and restaurants to public transport and delivery services, Newland NPT's secure payment devices facilitate seamless transactions and smooth interaction between consumers and merchants.
With a presence in 100 countries and 1,100 employees globally, Newland Payment Technology is a member company of Newland Technology group and a fully owned subsidiary of Newland Digital Technology Co., Ltd.(SZE-000997)