Amsterdam-June, 2023. Money20/20 Europe took place at RAI Amsterdam, Netherlands, from 6th to 8th of June 2023. This vibrant three-day event provided a fantastic forum for Newland NPT to display its powerful next generation device line-up, getting together with many top customers and partners to talk about how our Android SmartPOS series can transform interaction in retail and other service environments.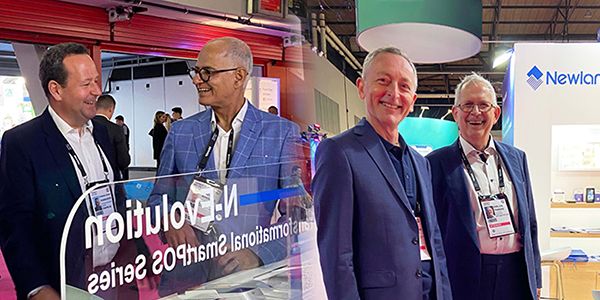 Money20/20 Europe brought together some of boldest and brightest new voices in the fintech and payments ecosystem, allowing industry leaders to exchange views on what comes next in the broader world of finance. The event welcomed over 8,000 visitors and 2,300 exhibitors from more than 90 countries and regions and the bubbling atmosphere and positive energy on display was truly remarkable. Being part of Money20/20 Europe allowed our team to benefit from this unique opportunity of mixing with so many top players in the broader financial ecosystem, all in one place.
It also allowed us to demonstrate the role that Newland NPT is playing as a leading global supplier of payment device technology and associate infrastructure solutions now expanding its footprint across many of Europe's biggest markets.
We were able to showcase the latest additions to our transformational SmartPOS series, which includes some of the most powerful devices available in the payment solutions business. From the biggest chains to the smallest SMEs, the deployment of multi-purpose Android devices is allowing merchants to drive footfall, improve customer service and increase sales. We also showed our extensive TOMS cloud-based service infrastructure, which plays a key role in deploying targeted app bundles to merchants and facilitates proactive device management across event the largest largest terminal estates.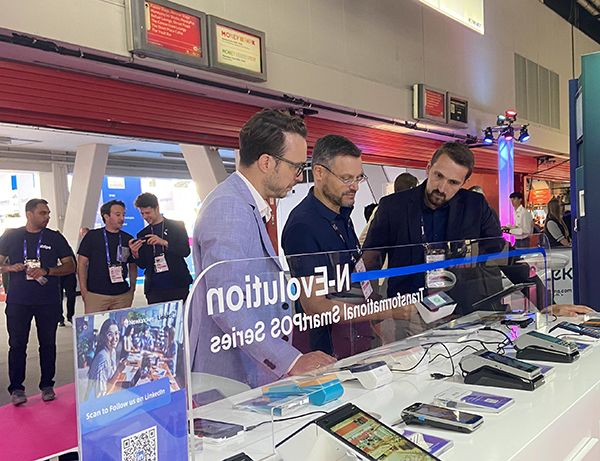 The Newland team was joined by Kazem Aminaee, the company's International President, in welcoming visitors and taking them through our best-in-class solution portfolio. In Kazem's words, "It's been an amazing forum for connecting with the players who are now shaping the retail payments ecosystem. We really enjoyed this unique opportunity to show what Newland is doing to help customers and partners drive payments innovation and transform retail interaction.''
Money 20/20 tops off a stellar event season during the first half of 2023, that has seen Newland NPT presenting its capabilities across some of the most prominent shows in Asia Pacific, Europe and the Middle East, showing its cutting-edge device technology and engaging with industry leaders in key regional markets.
We would like to thank all the customers, partners and other visitors who stopped by to see us. The Newland NPT team really appreciated the chance to catch up with some of the movers and shakers in the dynamic fintech ecosystem assembled in Amsterdam.
We look forward to seeing you again at some of the big retail payments events scheduled for the second half of 2023!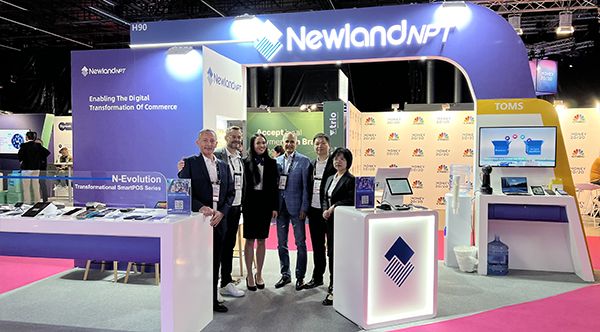 About Newland NPT
Since 1994, Newland Payment Technology (Newland NPT) has been developing and deploying some of the world's most innovative and high-performance payment terminals and is acknowledged as a global leader in its sector. From mPOS to SmartPOS, the company delivers millions of devices annually to some of the biggest acquirers, processors and payment service providers worldwide. Designed for use in any customer-facing environment, from retail outlets and restaurants to public transport and delivery services, Newland NPT's secure payment devices facilitate seamless transactions and smooth interaction between consumers and merchants.
With a presence in 100 countries and 1,100 employees globally, Newland Payment Technology is a member company of Newland Technology group and a fully owned subsidiary of Newland Digital Technology Co., Ltd. (SZE-000997).