Las Vegas, USA – October 26th, 2023.Newland NPT, a leading payment enabler specializing in smart financial terminals and payment technologies, proudly participated in Money20/20 USA which was held from October 22-25, 2023 at the Venetian Resort in Las Vegas.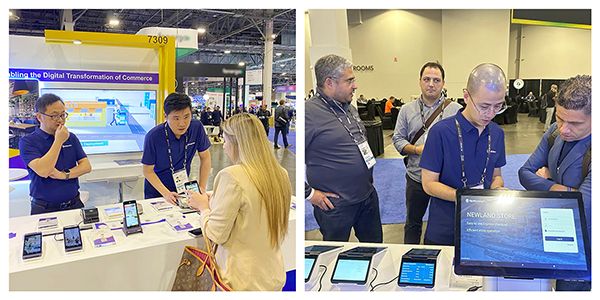 Money20/20 USA 2023 guarantees an unparalleled focus on the future of finance, encompassing banks, payments, tech, startups, retail, Fintech, financial services, policy, and more. Esteemed leaders across sectors will grace the stage at Money 20/20 USA, shedding light on current trends in financial landscape and offering insights into the future. Being live and in-person for its second edition, this year 's event has brought together 3000+ exhibitors and around 350+ industry-leading speakers to share extensive expertise and knowledge on reinventing the way people use money and transact commerce in a tech-savvy world.
Additionally, Newland NPT unveiled several new solutions at Money20/20 USA, such as its latest generation, slim-line N750 mobile Smart POS, which features a professional 1D/2D barcode scanner and runs on the Android 12 OS. We also provided a sneak peak of the new P300 Android Multilane for retailers, as well as showing the latest launched VB80P QR-code payment device. Alongside these high-performance terminals, we were excited to demonstrate the power and comprehensive remote management capabilities of the TOMS 2.0 with its state-of-the-art APP STORE and cloud optimization features.
Over the three-day event, experts from Newland NPT and Pioneers Systems showcased the distinctive features of our latest, cutting-edge payment solutions on offer from Newland NPT through demonstrations to all its visitors and discussed on how we can help merchants offer a more streamlined customer journey. We're delighted to have had this opportunity to connect with some of the movers and shakers in the global Fintech and payments ecosystem and showing you some of the device technology that's transforming the point of interaction in retail and other service industries.
Anticipating the evolution of payment innovations, Newland NPT is steadfast in its commitment developing new payment devices and solutions that meet the ever-changing demands of its clients constantly. Joining hands with more and more solid partners based in different regions and countries, we are poised to bring more advanced POS terminals to North American market to further elevate payment experience and facilitate financial inclusion on a global scale.
A very big thanks to everyone who visited us. It was an amazing forum for interacting with key players in the global Fintech and retail payments ecosystem.
We look forward to seeing you at our next big event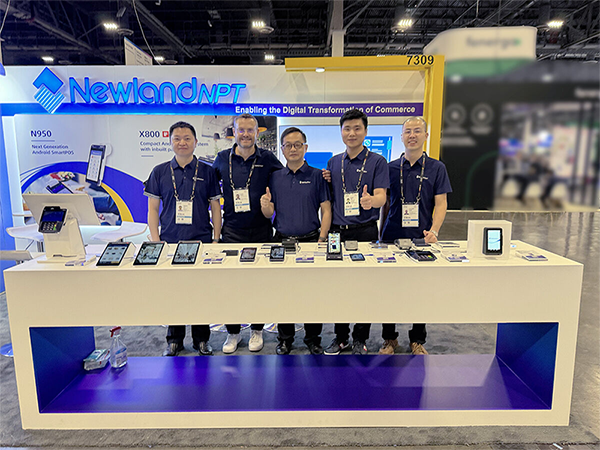 About NEWLAND NPT
Since 1994, Newland Payment Technology has been developing and deploying some of the world's most innovative and high-performance payment terminals and is acknowledged as a global leader in its sector. From MPOS to SmartPOS, the company delivers millions of devices annually to some of the biggest acquirers, processors and payment service providers worldwide. Designed for use in any customer-facing environment, from retail outlets and restaurants to public transport and delivery services, Newland NPT's secure payment devices facilitate seamless transactions and smooth interaction between consumers and merchants.
With a presence in 100 countries and 1,100 employees globally, Newland Payment Technology is a member company of Newland Technology group and a fully owned subsidiary of Newland Digital Technology Co., Ltd. (SZE-000997).