Fuzhou City, September 2022. Newland Payment Technology, a leading provider of payment terminal solutions, has showcased its best-in-class portfolio of advanced SmartPOS and classic payment devices at Paris Retail Week 2022, demonstrating its commitment to driving innovation at the point of interaction.
Paris Retail Week is one of the largest trade shows in France, bringing together brands, retailers, and technology suppliers, all keen to encourage greater customer engagement instore. Paris Retail Week offers an incomparable opportunity to see some of the best products and solutions available to retailers. During the three-day event, more than 330 exhibitors and over 15,500 attendees got together to exchange views on what is shaping the fast-evolving world of retail.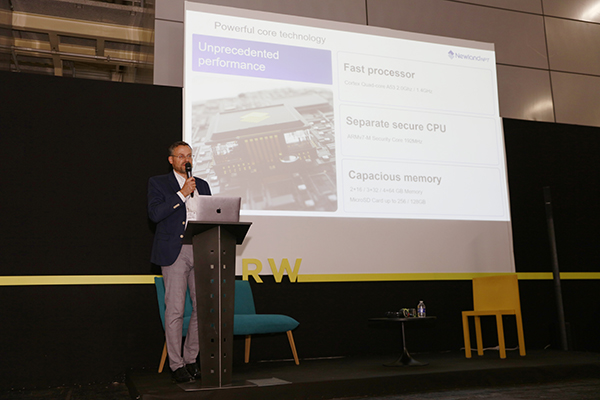 From a retailer's perspective, driving footfall and increasing customer satisfaction are perennial themes. Newland NPT has introduced an extensive portfolio of payment solutions, from mPOS to Android SmartPOS and associated remote management systems, that allow merchants to leverage the benefits of new technology to streamline and enrich the instore sales process. Our powerful Android SmartPOS terminals combine payment acceptance with sale and store management software, making them the perfect tool for increasing interaction at the point of sale.
As a pioneer in payment device technology over the past three decades, Newland is thrilled to be bringing its high-performance Android SmartPOS series to the French market, ensuring that these best-in-class terminals can be certified against all local payment requirements. During the event, we show-cased some of the latest additions to our Android SmartPOS portfolio like the advanced N950 SmartPOS and the transformational X800 Smart ECR, both designed to help merchants maximize customer satisfaction and increase sales.
In addition to these eye-catching new products, the comprehensive Newland payment portfolio addresses the needs of specific retail segments and use cases, from self-service kiosks to pop-up and seasonal stores.
According to Kazem Aminaee, Newland NPT's International President, "It was a real pleasure to meet with so many customers and partners at Paris Retail Week, getting their feedback on how our solutions are continuing to improve the retail payments experience."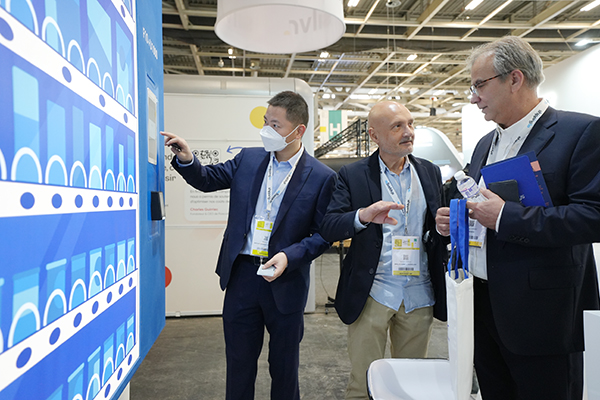 Newland's solutions combine high-performance device technology with advanced cloud management services, providing the key infrastructure and tools for retailers who want to transform the checkout experience, driving instore sales growth.
Thanks to everyone who joined the Newland NPT team at this great event. We look forward to seeing you again in Paris for Trustech in November!