Sri Lanka's economic crisis, which began three years ago, has caused widespread misery for the population and presented its government with significant challenges. Sri Lanka is currently in an economic and political crisis, with high inflation and intermittent demonstrations across the country, while the government has asked people living overseas to send money home. The lack of electricity, gas, medicine, and the lack of clean drinking water has made it difficult to provide emergency health care. Furthermore, the crisis has affected all types of business, from large to small, placing additional financial strain on company owners and stakeholders.
With the problem being fully evident, government and industry have begun actively working on solutions, such as enabling Sri Lanka's small and medium-sized businesses to play a vital role in the country's economic revival. This will allow them to revitalize their own enterprises while also contributing to opportunities in the broader business ecosystem. One of the top priorities is to boost activity for small and medium-sized firms (SMEs), which provide crucial employment for many people.
In an effort to support the retail recovery, Newland NPT, a leading global payment technology provider, and HNB Aiken, one of Sri Lanka's largest consumer banks, have announced a long-term strategic partnership to provide seamless, convenient payment and commerce solutions to SMEs. Starting with its best-selling SmartPOS series, the N910 and N700, Newland NPT will roll out its powerful Android payment devices to HNB Aiken customers across Sri Lanka.
HNB, a leader in providing financial services catered to small and medium-sized enterprises (SME) across 500,000 customers in Sri Lanka, has selected the Newland NPT's N910 and N700 to provide innovative commerce and payment solutions with an enhanced consumer experience and an elevated level of security. HNB will benefit from Newland NPT's comprehensive and flexible technology by being able to build value-added service applications faster and provide targeted acceptance solutions for dedicated merchant verticals.
When asked about this, Newland NPT's Managing Director for Asia Pacific, Mayank Raheja, said "This partnership represents an expansion of Newland NPT and HNB's relationship in Sri Lanka, with the goal of providing value to customers and meeting their needs as the country's young and growing tech-savvy population increasingly turns to digital and alternative payment methods. We're excited to help HNB grow so they can offer more comprehensive, advanced payment options to their customers in the region."
Businesses can provide a flawless shopping experience to their clients by utilizing the N700 mobile POS functionality. From serving customers at peak hours, checking stock availability or making deliveries around town, N700 provides a fast and convenient business digital assistant. Running Newland NPT's hardened version of the Android 7 operating system, and powered by a 32-bit secure CPU, N700 has a 5-inch touchscreen and supports 4G/3G/2G, WiFi, and Bluetooth connectivity allowing it to be used in all environments. It also has a built in 1D/2D professional bar-code scanner for fast sales processing or stock checks.

The N910 further elevates the sales experience, with a built-in printer, and front and rear-facing cameras, it allows acceptance of traditional and QR-code payment schemes, scanning of retail bar codes, as well as supporting many other business applications. The N910 comes with enterprise-grade capabilities and accessories for heavy commercial use, such as charging docking stations, with additional fixed network connectivity.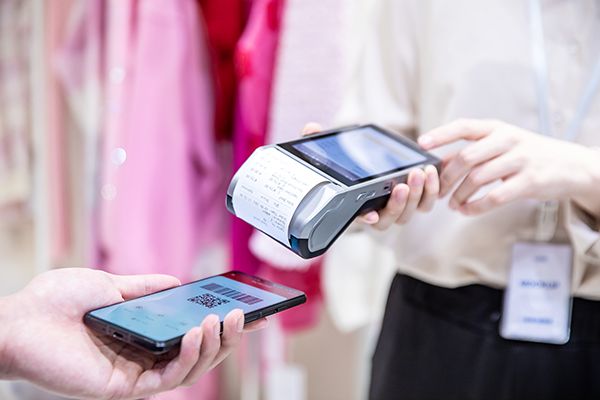 Newland NPT is dedicated to being a trusted provider to some of the top acquirers and payment service providers throughout the Asia Pacific region.
Kazem Aminaee, President of Newland NPT International, commented on the collaboration: "We are excited to announce this partnership with HNB to support the Sri Lankan payment ecosystem with our cutting-edge SmartPOS devices and advanced system architecture. It's a great privilege to be a part of this adventure, assisting merchants in growing and reinventing their businesses."